Changing jobs has become more common over the years but especially this past year during the pandemic with the struggling economy. I had the opportunity to change both job and industry when I joined Melink Corporation in February of 2021. It has been an amazing learning adventure. First, I learned that a new industry requires me to understand many new acronyms to keep up with conversations. Melink "New Guy" credentials permit me to still be amazed and delighted with the products and technology that Melink offers, and I am still learning to communicate effectively in my new home away from home. Here is an example of a statement that could be made here at Melink:
"The ESCO will help Melink contact the DoE's of SS Hotels to provide an ESR for MUA and EF RTU's with added VFD's using IH DCKV systems including TAB to verify ES."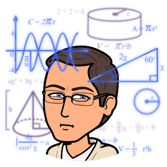 Translation: The Energy Services Company will help Melink contact the Director of Engineering at Select Service Hotels to provide an Energy Savings Report for Make-Up Air and Exhaust Fans using Intelli-Hood Demand Control Kitchen Ventilation systems including Test-and-Balance to verify Energy Savings.
Without the acronyms, the information is still deliciously full of technical meaning and industry specific language!
Acronyms To Know:
TAB: One key acronym that I had never seen before was "TAB" for the Test, Adjust and Balance work on HVAC (Heating, Ventilation and Air Conditioning) systems that is the foundation of Melink's business. I have learned that TAB can be easily overlooked by small and large businesses. It offers real benefits to all people in the workspace (customers and workers) and even protects the property from very costly issues like excess humidity that can create slipping hazards or conditions that encourage undesirable organic growth.
DCKV: Another important acronym here at Melink is DCKV for "Demand Control Kitchen Ventilation." Melink's Intelli-Hood Demand Control Kitchen Ventilation Systems sets the standard for energy cost savings and improved commercial kitchen environments. As a new person with Melink, I am impressed with the continuous improvement of Melink's Intelli-Hood systems during the past 30 years. Intelli-Hood technology is a true offspring of the Industrial-Internet-of-Things (IIoT) and the Fourth Industrial-Revolution (aka Industry 4.0) as it links to BAS/BMS (Building Automation Systems/Building Management System) or is a stand-alone web linked data source providing communication regarding commercial kitchen energy savings, productivity, safety, and comfort. See, there go those delicious acronyms again!
Daily conversations at Melink are peppered with spicy acronyms like "EF" (Exhaust Fan) and "MUA" (Make Up Air) along with dozens of other strategically arranged capital letters. For a person like me, that loves learning new things and embracing technology, Melink is like a theme-park.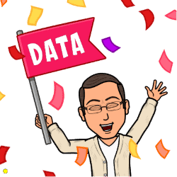 Exciting new technology like Melink's PositiV product seems like magic as completely wireless units communicate the wellness level of your indoor air quality like temperature, humidity CO2 level and differential pressure to the outside environment. PositiV is a very inexpensive air quality check and balance to ensure your customers and employees are in a comfortable and safe indoor environment. It also helps monitor the effectiveness of comprehensive Building Management Systems (BMS) or Building Automation Systems (BAS) in localized spaces to ensure that the air quality in vital areas is being properly maintained for customers and employee comfort as well as safety and protection for the building.
More to Learn:
Thus far, I have only personally interacted with about half of Melink's business units. Thankfully, there are still other businesses for me to learn. Melink has Solar and Geothermal Energy products too. Melink is a leader in commercial size geothermal energy systems. I hope to learn more about those systems and the technology associated with them. Melink is also a Solar Energy commercial EPC (Engineering, Procurement, and Construction) firm. We deliver a turnkey project including designing solar array systems, procuring all labor and supplies, and constructing the array on site. Melink's participation in Industry 4.0 ensures that data from the solar or geothermal systems is available wherever needed.
I am truly excited to continue learning about the amazing technology involved in Melink's stable of energy saving products. Hopefully, my great decision to choose Melink as an employer encourages others to choose Melink as a supplier for their energy saving needs.
Don't hesitate. Contact us today!