Celebrating 25 years with a company is a big deal. An even bigger feat when you are also one of the company's first, and now longest tenured employees. Darren Witter started at Melink Corporation right out of college and has dedicated his career to helping the business grow into the global company it is today. In celebration of his milestone, Darren takes a look back at his two and a half decades of service with Melink...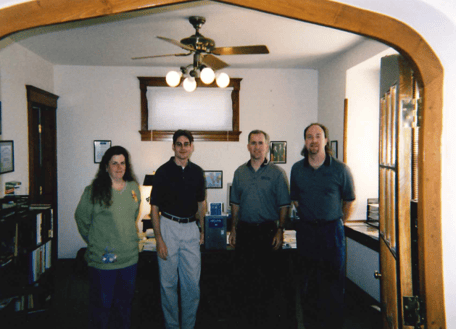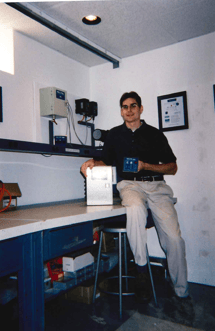 What was Melink like when you started?
Well, for starters, we didn't have a blog! :) Nor email, cell phones, or internet. Yet, we added these tools later to improve and streamline communication. Field reports were printed and mailed to customers, and the photos for the reports were taken on film. Our fleet consisted of two full-size utility vans. Convenient in that we could carry most anything we needed to jobsites, but not good for carbon-neutrality! Performing our work nationally, most of our travel was with the commercial airlines. Without the aid of GPS navigation, we relied on paper maps for getting around, and somehow, we still found our way. Our headquarters was a small, old farmhouse, with bedrooms converted to offices, basement converted to workshop, and garage converted to conference room. It was very humble and quaint, yet cozy!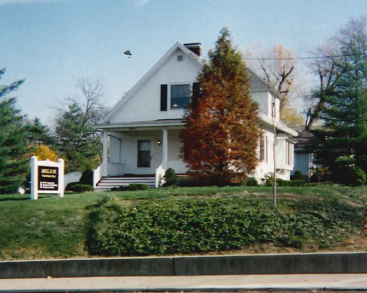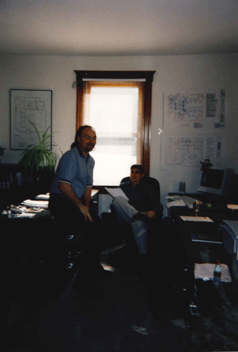 We had six other employees when I started. Though small in size, we were making a big impact, providing unique value to some of the largest restaurant chains all across the country. We were providing HVAC testing and balancing, commissioning, and design consulting services to national chain customers. We were also working on a new product to reduce the energy use of kitchen ventilation systems, allowing our customers to slow down their kitchen exhaust and make-up air fans when their cooking activity slowed to save energy. At that time, codes required that those fans run at full design flow, whether they were cooking or not. This product eventually became Intelli-Hood and pioneered an entire new industry of Demand Control Kitchen Ventilation.
I started at Melink as a fresh graduate from the University of Cincinnati College of Engineering. Earlier in my senior year, I was looking for employment opportunities post-graduation. In our career center on campus, I came across a brief, nondescript posting from a local company looking for a mechanical engineer. I signed up for an interview and the next week met with Steve Melink, who shared with me his big vision for his small company. Though much smaller than any other company I was talking with, this felt like a unique opportunity unlike anything else I was seeing. A chance to help build something great. To have a direct impact on our success. So, I took the chance, and have not been disappointed!
How has the business grown?
Our customer base has grown over the years and so has our staff to serve them, now approaching 100 employees. Our nationwide presence of field service professionals has also grown, allowing us to get to our customer's sites more quickly. Plus, having more of a regional presence, we could do more of our travel by car, and so we upgraded our fleet to hybrid vehicles, which greatly reduced the environmental impact of travel.
We expanded into new markets, providing value to customers in new industries. We also developed new products and services to provide even greater value and impact on our customer's facilities, including commissioning of whole building systems (not just HVAC), building health monitoring, solar PV, and thermal energy storage.
With more employees to serve more customers, we built a new and much larger headquarters. Designed with sustainability in mind, it became LEED Platinum certified and reflected the energy-efficient products and services we were providing our customers. We also connected with our greater purpose in sustainability and clean energy, helping our customers achieve healthy, comfortable, and energy-efficient facilities.
The most substantial changes over these 25 years have been related to the size and scale of our organization, and our business operations has continually evolved to accommodate. What worked for us at 10 employees, didn't work at 30, and what worked at 30 didn't work at 80. This transformation has required open minds, creativity, flexibility, and perseverance. What hasn't changed in all this time is our core values of integrity, innovation, and service excellence. Doing the right thing even when it's the difficult thing, continually improving ourselves, and serving customers to the best of our ability have been keys to our success.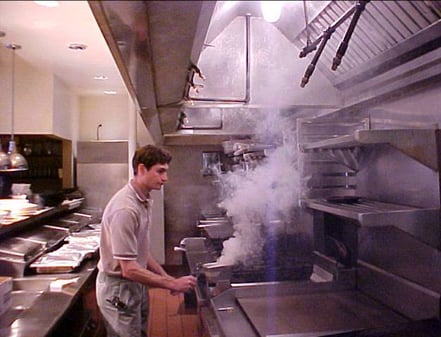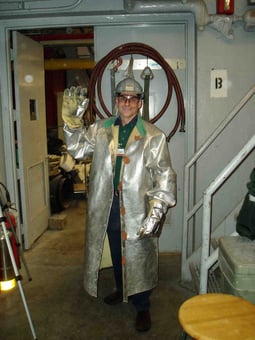 How have you grown personally?
I've learned a ton! Still am. I've had the opportunity to do and experience many new things that I don't think I ever would have at another company. Traveled all over the US and beyond, met and worked with many great people, and solved many challenges.
Though my college days were over, I continued my education on my own, improving my knowledge and skills to better serve our customers. In areas such as engineering, HVAC, TAB, sustainability, electronics, manufacturing, computer technology, business, leadership, and more, earning some industry credentials along the way.
We were small starting out, and so everyone had to wear many hats to run the business. In any given day, I flexed between multiple roles, including engineer, field technician, trainer, coach, designer, researcher, consultant, salesperson, assembler, IT technician, janitor, barista, and more. I faced many new challenges that stretched my comfort zone, which led to much personal growth and development.
Over these 25 years, I also became a husband and father to a wonderful family. Having the opportunity to love and be loved, to help others, to work hard and know you are making a positive impact, to be treated fairly and respectfully, and to enjoy honest labor. It's hard to ask for more than that.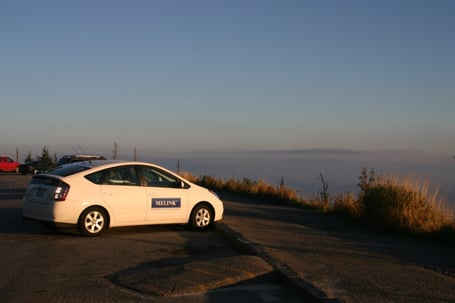 Why have you stayed?
There are many reasons that I've stayed at Melink for all these years. The greatest of which is the genuine feeling that I'm making a difference. My work has meaning. I feel like I make a difference to the company, to my teammates, to our customers, and to our customers' customers. This creates a sense of purpose. I can see how my contributions have directly impacted our results. I feel a sense of ownership over my areas of responsibility, my teammates, and the company in general. Furthermore, now that Melink is an ESOP, we employees actually are owners of the company!
Another reason is being able to work with good people. People who respect each other, are kind, and treat you fairly. Melink places a high value on its people and its customers, and that is evident in the daily actions and decisions taking place. I like working with a company I can be proud of, its ethical business practices. There is a culture of servant leadership that really resonates with me personally.
Another reason is the variety of work. Even after 25 years, every day is different and interesting, and I still wear a lot of hats. This keeps things exciting, no chance to become boring. I've had countless opportunities to try new things, learn, grow. I've been allowed to face and overcome many challenges, some welcome some not so, but all terrific growth opportunities. I've had the freedom and responsibility to make decisions, some big, many small, but nonetheless a level of autonomy to execute my work and to own the results of it.
All of this has created a thrilling and fun work experience!