So, you are new to the world of construction and have just landed your first solo job for a major demolition and remodel of a commercial kitchen. Congratulations! The noise has simmered down to almost nothing and all the confetti has safely landed on the office floor. What's next? You have found yourself staring at your computer screen brainstorming how you are going to get everything you need for this kitchen, and the elation you felt mere moments ago is fading away to terror. Where is the "Easy Button" when you need it?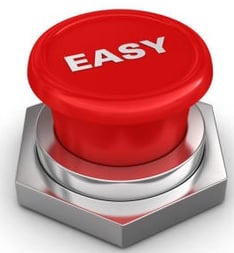 Enter Melink, your new construction and major remodel demand control kitchen ventilation (DCKV) "Easy Button".
The above may be a bit of an extreme example, but this type of scenario plays out all too often when firms or general contractors win the contract for a project that involves a DCKV system for a commercial kitchen in a K-12 school, higher education, corporate dining or lodging project. The great news is that we at Melink have an "easy button" for you, and it comes in the form of a site survey. There are two types of surveys we use at Melink. Which one we use to aid the project is up to you entirely. Let's dive into these two types of surveys and look at the data that each will help us collect to show how it might be useful to you as a project manager or contractor on a project.
Survey #1: The "Really Easy Button"
At Melink, the first survey is often referred to as a "Short Survey". This survey is in one word: simple. And we keep it that way because you or one of your representatives will be helping us gather this information. We trim down the required information to the bare essentials so you can quickly and accurately collect site information that will allow us to create a budgetary proposal for a DCKV system that is suited for your specific project needs. The survey form collects the following data:
Exhaust Fan horsepower (Hp)
Voltage (V)
Starter location
Length of kitchen hood served
Hood style (wall mount or island)
This information will give us what we need to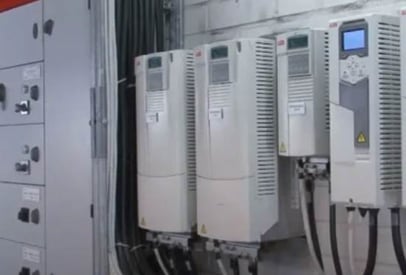 properly size a variable frequency drive (VFD) that will be used to drive the exhaust fan at varying speeds in order to efficiently and effectively remove smoke and cooking effluent from the kitchen, all the while doing it in a manner that will save your project site long term energy costs. This section of the survey also asks what type of equipment the hood, and thus the exhaust fan, will be servicing. This information is gathered to ensure that the VFD that was specified is of sufficient size to ensure 100% capture and containment of the steam from the cooking process.
Next, information related to the Makeup Fans will be collected. This information is fan Hp and V like that of the Exhaust Fan. Heating and cooling data is also collected for these makeup air units as this will factor in to site energy cost and differs based off of geographic location.
Once all the hood and fan information is collected, information related to the site utilities needs to be cataloged. This information is how many weeks per year the kitchen is operated, how many days per week and then how many hours per day. Also, what the other utility costs are, specifically the $/therm and $/kWh ($/therm is a relative charge for natural gas and $/kWh is how much your site pays for electric). These values are used to help determine what the sites specific savings will be along with a projected return on investment, or ROI.
After this data has been collected, the last two parts are capturing any notes or findings you feel are important to the project and then finally sketching the layout of the kitchen. The final pieces of this information are key to ensuring there are no access issues or distance limitations related to where our control components are to be installed.
And you're done. This information is then sent to your contact at Melink for their review and creation of a budgetary quote along with an estimated savings report (ESR) if applicable.
Survey #2: "The Devil Is In the Details"
What? Not enough information for you? Not granular enough? Well you are in luck! Only, it is not just for you, it is also for one of our skilled Melink Intelli-Hood technicians.
This survey takes the information on the short form survey and really expands on it. This survey will be conducted with other disciplines as well, such as a site contact and an electrician contact. There is still a requirement for various utility costs such as $/therm and $/kWh as well as operating hours. There is a summary section that can be used to take notes regarding various requirements or "asks" from the customer, or a "who owns what" type of list. Once you have completed the formalities, it is time to get to business. In using the standard form survey, our technicians will need access to the following information: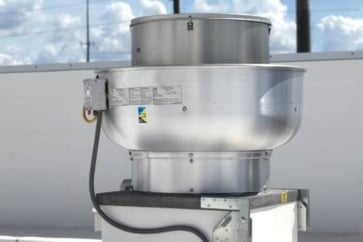 For the Exhaust Fans:
Fan label
Hood being served
Motor manufacturer
Motor model number
Motor frame size
Motor HP
Motor amps/volts
Specific fan location
Fan motor starter location as well as if dedicated conduit is existing or required
And an estimated distance in feet, from the starter to the fan itself
For the Makeup Air Fans:
Fan label
Hood being served
Unit manufacturer
Unit model/serial #
Fan type
Heating and cooling method
Motor model #
Motor HP
Motor amps/volts
Measured amps/volts
Frame size
Are we replacing the motor
Fan location
Fan motor starter location
Estimated distance from starter to fan
Is there dedicated conduit and are there Variable Air Volume (VAVs) dampers/louvers present?
All of this may seem to be a bit overkill; however, I assure you, this information will allow for the most accurate quote to be created by the Business Development Manager you are working with.
In the second to last step, there are seven questions that are commonly asked that it is important to get answered if possible. Questions may include "How will the system controller lose power in Fire Mode?", "Does the site have BAS or BacNET over IP?" or "Any special installation instructions due to obstructions above the hoods".
Finally, our technician will create a rough sketch of the kitchen layout either by using an existing mechanical document that shows the layout, or by observing the setup of the kitchen, and sketching it while on the site grounds. The data captured on this form, in union with pictures obtained while on site by the technician, make for a very robust document that will enable positive communication lines from the site and site contacts, to the technician, back to the Business Development Manager. And this clear communication and accurate documentation of the site equipment and requirements/requests, will result in a high quality build of materials proposal along with an accurate representation of what the energy savings could look like moving forward, along with a prospective return on investment.
In the end, what does all of this mean for you? Well, it means flexibility, efficiency, and accuracy. You have the flexibility to chose which manner of survey best suits your current project. The efficiency portion comes in the surveys themselves;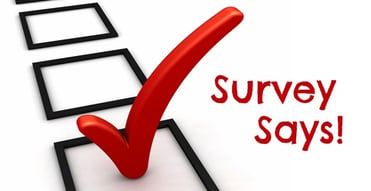 they have been created to help streamline the process of relaying necessary information from the site back to the Business Development Manager. This leads to the accuracy of the whole process. With the help of a trained technician gathering all of the technical data from the site, and with their working knowledge of our systems, they are able to clearly communicate the required information that gets a high quality build of materials proposal and clear and concise energy savings report.
In the end, we all want the same thing; More energy efficient systems, helping create a cleaner, healthier working space that saves the end user money while helping them do their part for a greener tomorrow.
Interested in learning more about our site surveys?
Contact Melink TODAY! We would love to come for a visit!