Can you think of a time when you experienced less than desirable ambient conditions while visiting a retail store, supermarket, restaurant, or another similar venue? Chances are a few come to mind immediately. I know I can think of several! Was the store too warm? Was it freezing cold? Or, maybe it was stuffy, had high humidity or was even odoriferous! Regardless of which condition you experienced; it likely affected your overall shopping experience. And chances are you didn't stay as long as you originally intended. Furthermore, if you experienced these uncomfortable conditions frequently at the same location, you might have stopped visiting that particular business altogether—or even switched to a competitor.
The Customer Experience Impacts Your Bottom Line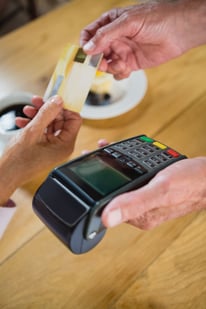 The overall customer experience is extremely important and undoubtedly a critical factor in driving sales and profits, particularly in a brick-and-mortar retail site or a supermarket setting. According to a recent PwC Consumer Intelligence Series study, "49% of shoppers have made impulse purchases following a better customer experience and that consumers are willing to pay up to 18% more for luxury merchandise and services after such an experience". And obviously, when we are not comfortable, we tend to spend much less time and money at that business.
We Can Help You With Your Indoor Environment Issues
At Melink Corporation, our products and services help make our clients' buildings better in a variety of ways! Melink works with clients on a national and international scale to improve facilities' indoor air environments and make buildings more energy efficient—keeping true to our company mission of changing the world one building at a time. While my personal focus here at Melink is with our retail and grocery & supermarket partners, Melink has the resources and capacity to serve virtually all building types ranging from commercial office buildings to industrial facilities to government entities and beyond.
The following products and services by Melink play powerful roles in achieving an important goal—that is to provide your customers with a pleasant shopping environment in terms of comfortable indoor air conditions, as your HVAC systems have been designed to do.
But don't take our word for it:
TAB, Cx, IAQ Testing:

The following

case study

shows how Melink helped a national retailer resolve punch list items which led to a 60% reduction in maintenance costs.

Intelli-Hood® - Demand Control Kitchen Ventilation (DCKV) system

: The following

case study

highlights

a Melink partnership with a major grocery banner in the Southeast United States. With a goal to help reduce the volume of conditioned air being exhausted through its stores' kitchen hoods, their decision to forge a strategic partnership with Melink has resulted in savings of $615,000 per year in fan energy and conditioned air across their 420 stores.
Each year, Melink helps literally thousands of clients across the US and beyond, by providing these peace-of-mind services. Our services reassure our partners that their HVAC systems are functioning per specifications, and that they're operating per design. Not only will this contribute to a pleasant indoor air conditions but will also help to reduce the overall maintenance and operating costs of your facilities. Equally as important, by investing in these services you will potentially reduce your building's overall energy costs and CO2 footprint.
Why Is Now the Best Time to Partner with Melink?
With the temporary closures and restrictions resulting from the Covid-19 Pandemic slowly being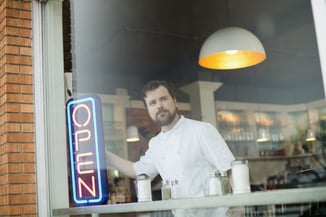 lifted, along with more citizens becoming fully vaccinated, the average consumer is itching to have bit of normalcy back in their life. Fortunately for retailers, grocers and other similar settings, this includes visiting their favorite brick-and-mortar retail stores, dining at their favorite restaurants, and perusing the aisles of their favorite grocery store or supermarket. For businesses, a comfortable shopping environment is likely one of the most cost effective and efficient ways to increase sales by providing a better overall customer shopping experience. When customers have multiple shopping options for products and services in today's everchanging marketplace, don't let your uncomfortable indoor air environment drive them out the door!
If you are experiencing issues at any of your sites or want to prevent them before they start, contact Melink today! Let's begin a partnership so we can provide solutions which have helped so many other satisfied Melink customers!