We would like to welcome Steve Hamstra to Melink as the Senior Vice President of Engineering for our Solar & Geothermal Team. Steve joins us with more than 40 years of experience in the geo industry, many notable accomplishments, and holds a B.S. in Mechanical Engineering from Michigan State University.
Starting in high school, Steve's passion ignited when he began working with geothermal heat pumps while working for his father's HVAC company. During his time with his dad, he helped install around 250 geo systems into homes around western Michigan. After graduating college, Steve held a handful of positions all with a focus on energy and most with geothermal.
The majority of Steve's career was building an architecture and engineering firm in Holland, Michigan. This is where Steve worked on his first commercial project for geothermal in 1985, which is still running efficiently today! During a brief leave of absence in the design world, Steve served as CEO/CTO of Greensleeves LLC, a geothermal design and control software company. There, he received an ASHRAE Global First Place Award for the engineering design of the geothermal HVAC system at the University of Findlay. He was also successful in getting two geothermal-related technology aspects patented.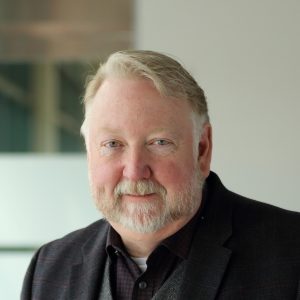 Throughout Steve's career, he has contributed to many trade publications and conferences, including those held by ASHRAE, International Ground Source Heat Pump Association (IGSHPA) and the U.S. Department of Energy, among many others. He has presented at the AHR Conference, presented annually by ASHRAE. Steve also serves on the ASHRAE Technical Committee 6.8 Ground Source Heat Pumps where he is currently Vice Chair and on IGSHPA's Research Committee. When the ASHRAE guide for commercial geothermal system design was being developed, he supported the efforts on the technical committee. His work has earned him the title of "Energy Engineer of The Year" in Illinois, Indiana, Iowa, Michigan, Minnesota, Ohio, and Wisconsin. He has also been named an AEE Fellow for lifetime achievement in the energy industry by the Association of Energy Engineers.
Now, with a shared passion and mission with the Melink Solar & Geo team, Steve wants to help Melink leverage its platform to commercialize geothermal and educate others on the benefits of being green. Among other things, he is most excited with assisting in the design of HQ2 and working on our Department of Energy Grant research efforts.
When Steve isn't talking geothermal, he loves to give back and serve his community. He has served on his local city council, board of education, hospital board, and board of public works.
We are thrilled to have Steve join Melink, and we know his passion and expertise will help us continue to pave the way for the geothermal market. Welcome to the Melink family, Steve!