The University of Notre Dame chose sustainable, LEED-approved construction options and why you should, too.
Recently, the United States Green Building Council (USGBC) awarded the University of Notre Dame with LEED (Leadership in Energy and Environmental Design) Gold certification for the design, construction, and operation of three buildings attached to Notre Dame Stadium. These building are Duncan Student Center, Corbett Family Hall, and O'Neill Hall. Your next statement may be "So what?!" Why should the folks at Notre Dame care, and why should anyone else involved with owning, managing, and operating a commercial building care?
The answer? Money.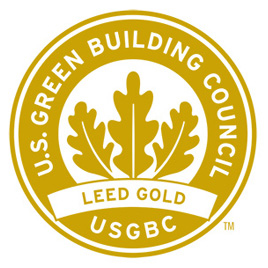 According to research from the U.S. Department of Energy, LEED buildings consume 25% less energy and 11% less water than non-LEED buildings. That translates to lower utility bills. If you could build the same facility but pay 11-25% less in operating costs, why would you choose otherwise? And this isn't even taking into account all the environmental benefits of LEED buildings!
If the decision is made for the non-LEED option, then that is saying you know you could spend less operating this building, but you want to pay more. You know you could improve the income flow of your building, but you choose to make less. Why?
LEED Buildings: Financial Common Sense
Perhaps the concern is that a LEED building might cost more to construct than a non-LEED building. Depending on where you are building, there are notable tax benefits and incentives from states and municipalities (AKA free money). Choosing to build a non-LEED building is essentially saying you don't want free money.
Finally, since a commercial building is an investment, the core factors of occupancy rates, lease payments, and long-term tenants are very important to cash flow. Citing the USGBC, LEED buildings retain higher property values than non-LEED buildings. LEED buildings are healthier for the occupants, and 79% of employees say they would choose a job in a LEED building over a non-LEED building. All of these point to greater demand (occupancy), longer term leases, and higher property appreciation. Money, money, money.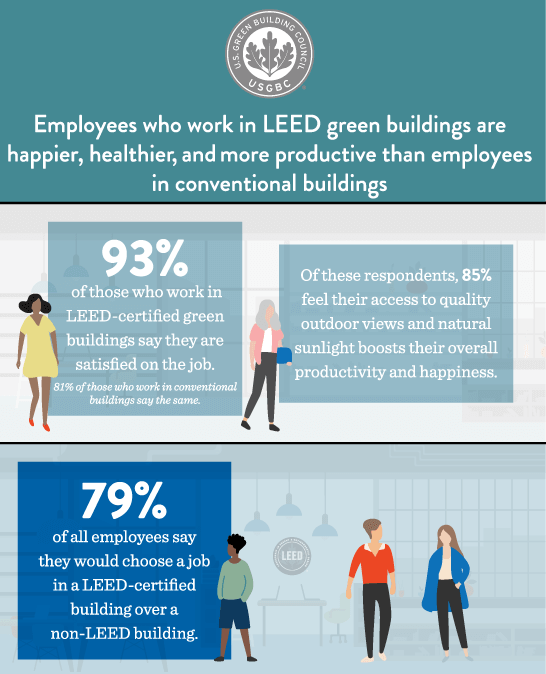 Intelli-Hood: A Solution for LEED Buildings
As I write this from Melink's own LEED Platinum-certified headquarters, nicknamed HQ1, and across the street from our newly opened HQ2, which is a Zero-Energy Building, I am very happy for Notre Dame. I am also very PROUD that Melink's Intelli-Hood® variable speed kitchen hood controls were a part of all the conservation measures that helped them achieve this certification. Within the three buildings that achieved LEED status, Intelli-Hood was installed on eight kitchen hoods. Intelli-Hood is now standard on any new hood installations, as well as retrofits, at Notre Dame.
Notre Dame opted for the sustainable, energy efficient, and financially smart option of LEED construction. What will you choose?