Is demand control kitchen ventilation (DCKV) right for your commercial kitchen? If you are unfamiliar with the basics of the technology, you can learn more about it here. If you are already familiar with DCKV, the question then becomes what can you gain from it, and is it right for your specific facility?
There are many considerations to take into account when choosing to invest in a DCKV system. Does the size of the kitchen matter? What are the hours of operation? What are the startup costs? These are all great questions. Find out if DCKV is right for your commercial kitchen.
What Industries Use DCKV?
DCKV systems can be installed in nearly any commercial kitchen, regardless of the industry. Melink's Intelli-hood system controls are UL710 listed, meaning they are suitable for installation in any manufacturer's exhaust hood.
Some of the many businesses and organizations that use DCKV systems include:
Restaurants

Hotels and resorts

Grocery stores

Retail stores

Stadiums

Universities

Hospitals

Correctional facilities

Military bases

Petrol stations
If you have a kitchen range hood installed in your commercial kitchen, a DCKV system is right for you.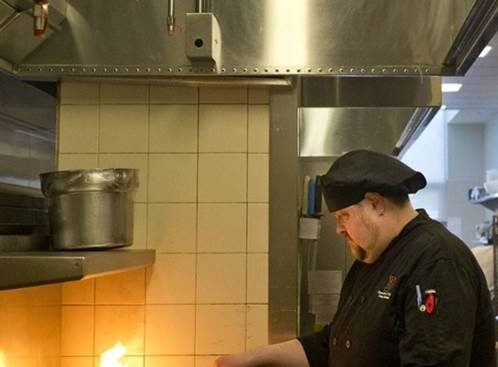 The Size of the Facility
DCKV systems are ideal for any commercial kitchen, regardless of the size. They can be installed on a single kitchen hood or hundreds. The only difference that kitchen size makes is in the numbers. Larger kitchens with more kitchen hoods will likely see a greater savings in cost, but even the smallest kitchen will immediately see a noticeable reduction in energy costs for powering their kitchen ventilation systems.
Hours of Operation
Like kitchen size, hours of operation matter only in terms of the size of the energy cost savings. If your kitchen is functional 24/7, you will notice a greater amount of energy savings than if it is only operational eight hours a day. However, if you leave your ventilation system on even when your kitchen space is not in use, DCKV systems will automatically reduce fan speeds to a much lower level, greatly increasing your total energy cost savings.
Commercial Rebates
Depending on where your commercial kitchen is located and who your energy provider is, you may qualify for commercial rebates on the cost of the system. Learn more about how you can use commercial rebates to generate positive cashflow on your DCKV project.
Cost
The biggest factor for many commercial kitchens generally comes down to cost. How much is DCKV going to cost you at installation and how much can it save you in the long run? The one thing every customer sees quite quickly is that owning a DCKV system results in an immediate reduction in energy costs, so much that the system can pay for itself in a few short years. The savings on energy bills are generally greater than the cost of owning and maintaining the system, resulting in a positive cashflow for your business.
Want a closer look at the numbers? Still not sure if DCKV is right for your kitchen? Let's talk. Get in touch with Melink to learn more about the savings you can experience by installing a DCKV system in your kitchen hoods.